Boilers & Boiler Installation
A modern boiler system uses tubing to heat the home through baseboard heaters, radiators, or radiant flooring.  Providing more comfortable, consistent temperatures, hydronic heating allows you to feel warmer at lower thermostat settings than conventional heating.  Contact C.B.M. Heating & Air Conditioning for skilled design/installation, replacement, seasonal maintenance, or repair throughout South Jersey Shore Area.  With over twenty years of service, our team is not only experienced, but trained to strict standards and regularly updated.  No matter the size or style of your home, complexity of the challenge, or weather outside, C.B.M. Heating & Air Conditioning provides affordable, prompt, and lasting solutions to your comfort.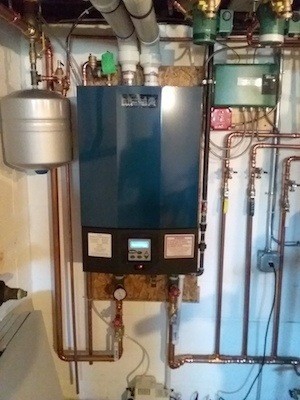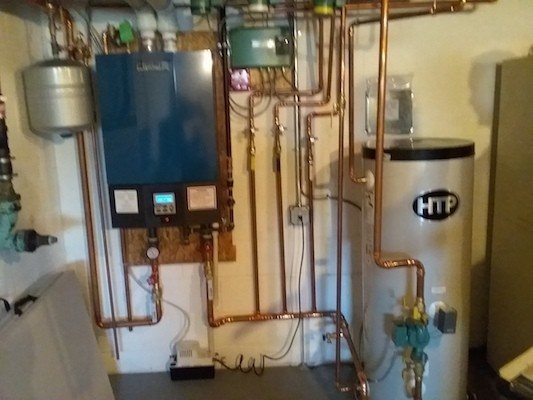 Trustworthy Installation, Repair & Maintenance of Boiler Systems
C.B.M. Heating & Air Conditioning takes advantage of the versatility of hydronic heating to custom design a system around your specific needs.  Whether your chosen fuel source is natural gas, propane, electricity, or oil, there is a boiler that's ideal for your circumstances.  C.B.M. Heating & Air Conditioning also specializes in oil to gas conversion, offering free consultations, and handling your project quickly and accurately. If you would like to learn more about the benefits of boiler heating, or are ready to schedule a convenient appointment time, contact us at C.B.M. Heating & Air Conditioning.  With prompt response, punctual arrival, and conscientious job performance, C.B.M. Heating & Air Conditioning is the right choice for service across Berlin, Medford, Cherry Hill, Voorhees Township, Mount Laurel, Haddonfield, Washington Township & Waterford, NJ.
What are some of the benefits of a boiler heating system?
Multi zones – With separate heating zones, you can personalize comfort and avoid heating empty rooms.
Balanced humidity levels – Your hydronic system won't dry out your home or require the addition of a humidifier.
Quiet operation – The system is virtually silent, eliminating the sound of the heating unit kicking on and off.
Clean – While traditional heating methods stir up allergens and dust, a hydronic system does not require circulation of air to warm the home, and provides a healthier environment.
Efficiency – Water is a better heat conductor than air, allowing warmth to be more easily transferred throughout the home, and creating more comfortable living conditions at a 20-40% lower cost than traditional heat systems.
Boiler Installation

∴

Boilers ∴ Washington Township, NJ ∴ Mount Laurel, NJ ∴ Berlin, NJ